Effective support for organizations achieving conformance, consultants, auditors and certification bodies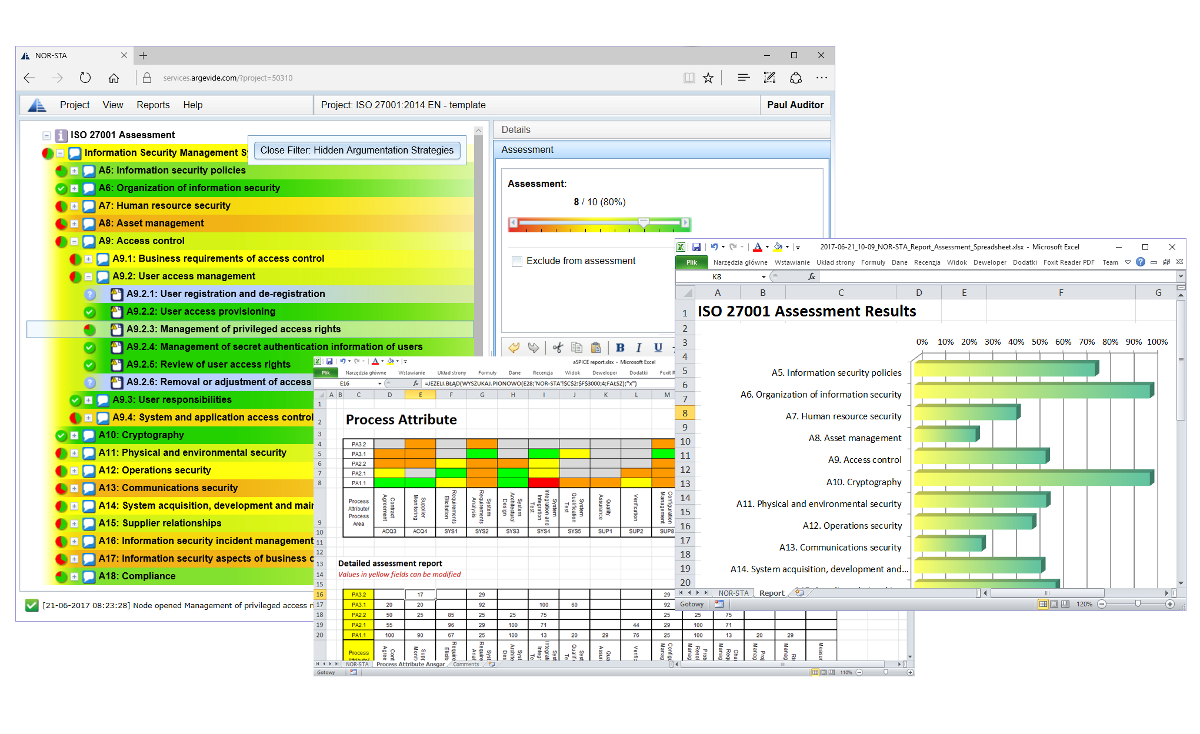 For all involved parties NOR-STA is a common tool to share information about standard's goals and requirements, the way a particular organization fulfils them and the assessment results.

NOR-STA enables clear representation of the convincing argument supported by evidence and the argument how the organization conforms to the standard's requirements.
Benefits
Better understanding of the standard

NOR-STA conformance templates clearly present the standard objectives and requirements usually together with guidelines and descriptions what is the required evidence.

Better preparation for assessment

NOR-STA supports planning and supervision of the evidence preparation process.
Evidence documentation tidiness

NOR-STA enables efficient management of a large collection of evidence. It is easy to find a given document and trace relations to standard requirements and objectives.

Easier inter-organizational cooperation

NOR-STA is a tool to share information for all involved parties: organizations achieving compliance, consultants, auditors and certification bodies.
Effective audits

Audit sessions are more productive due to a better preparation of the auditor, including online review of the referenced evidence.

Multi-standard compliance in one place

NOR-STA allows to manage multiple compliance projects and evidence repositories in one place.
NOR-STA provides support for the full conformance management process
Conformance Management Process

1.

Preparation of the conformance template

A standard template describes standard objectives and related requirements, guidelines and assessment rules.

2.

Conformance planning

Identification of actions and required evidence specific for the organization characteristics and needs.
3.

Achieving




conformance

The main phase of the process when the conformance evidence is produced and collected in NOR-STA.

4.

Conformance assessment

Analysis of the compliance evidence completeness, assessment of conformance to the standard requirements and confirmation of compliance.

5.

Conformance maintenance

Ongoing change management, evidence updates, internal and external re-assessments.
Reporting
General customizable reports in a spreadsheet format,
enabling creation of dedicated charts and reports.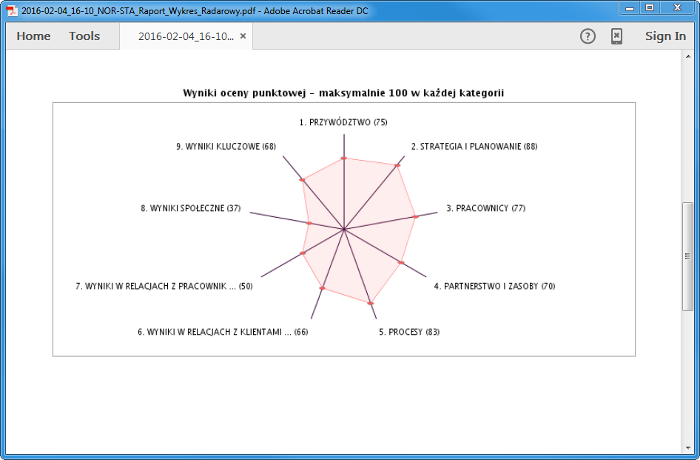 Supported standards
NOR-STA approach is general and enables application for any standard.
Argevide's customers use NOR-STA for standards in various domains:
ISO 9001 Quality management systems

IEC 62443 Security for industrial automation and control systems
PN-N 18001 / OHSAS 18001 / ISO 18001 Occupational Health and Safety Management

ISO 26262 Road vehicles – Functional safety
ISO 14001 Environmental Management Systems

EN/IEC 61511: Functional safety – Safety instrumented systems for the process industry sector
ISO/IEC 15408 Common Criteria for Information Security Evaluation

ISO/IEC 17065 Conformity assessment — Requirements for bodies certifying products, processes and services